Summer Riding Program
Come Join in the Fun at the Hidden Brook Stables
2020 Summer Riding Program!
Open to all riders regardless of experience level!

New riders and beginners are welcome!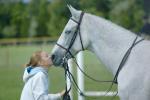 Hidden Brook Stables offers the perfect Summer Program for kids that are "Horse Crazy". This program gives kids the opportunity to spend hours, with other kids, doing what they love to do most, ride on, talk about, care for and learn about HORSES! The goal of our camp is primarily to have a fun, safe, and educational experience with horses. Campers not only learn how to ride, they also learn the important skills in caring for horses.

What We Do!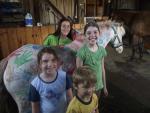 Each day provides your horse lover with a one hour riding lesson and instruction in care and grooming. Scavenger hunts, arts and crafts, "pony painting", trail rides and mounted games are just some of the daily fun activities the campers enjoy each day!


What to Bring!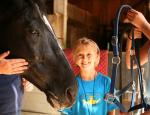 A smile, a snack and plenty of beverages!

What to Wear!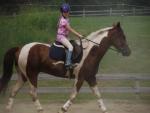 Every student should wear close fitting pants, i.e. jeans, riding breeches if possible,
a hard soled shoe with a heel (sneakers not allowed), and a well fitting hunt cap.
ASTM approved safety helmets are available for use



2020 Summer Riding Program Sessions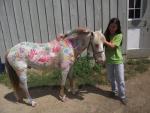 Session 1-July 6-10
Session 2-July 13-17
Session 3-July 20-24
Session 4-July 27-31
Session 5-August 3-7
Sessions are held from 9 AM to 12:00 P.M. Monday-Friday
Additional hours both before and after scheduled sessions are available!

$250 Per Session
ADVANCED RIDING EXPERIENCE June 22-26
Open to riders jumping courses and showing. To include off site clinics, trail rides, cross country lesson. Lectures in show prep, braiding and horse care.
See Holly to sign up Cost $300 per week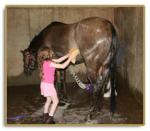 Click on the link below to view and print the 2020 Summer Riding Program Brochure and Application!

Click here for Summer Riding Program Brochure and Application
Holly Rebello-Owner and Trainer
447 Waterman Road, Lebanon CT
860-377-8299
Mistery_72@msn.com